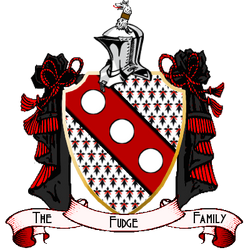 The Noble and Most Ancient House of Fudge is a Pure-Blood Wizarding Family and member of the Sacred Fourty-Five, the Fudge Family have long over the past few centuries been involved with the Ministry of Magic showing great skill in politics and diplomacy, a prominent family who have mixed views on blood purism, albeit more positive than negative for a select few. Cornelius Fudge is the current Minister of Magic for Great Britain and Ireland. The Fudges are dually and principally noted and commended for their nerve and courage in the face of adversity thus gaining the family a grand reputation. Their official family motto is "Omnis Bene Est".
Community content is available under
CC-BY-SA
unless otherwise noted.